Have you been constantly searching and hoping for that fairytale love story? Or do you wish to simply just find that love of your life? If you have tried everything – from internet dating to getting dates fixed by friends – then maybe you haven't tried the right strategies just yet. There is more to finding love in life than just jumping right into the possibility of a relationship. The most important thing that you might be missing out is by developing the proper mindset for love – which you can do with affirmations for love.
Giving out love is attracting love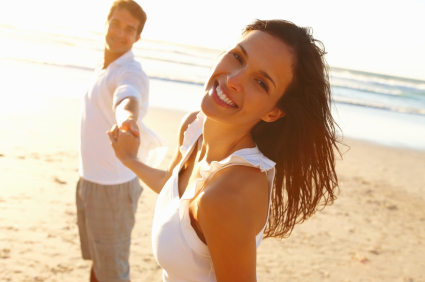 Indeed, in order to really attract love into your life, you need to first give love out. If you have never been a loving person, you cannot expect to find love back. Giving out love doesn't generally mean loving just someone from the opposite sex. Love takes on many forms, which can be between siblings, between parent and child, between friends and towards your pet.
How to be a more loving person
Most of the time, it's not easy to be a loving person. In this day and age, it's easier to bury one's self in work and forget about relationships with others. The fastness of the pace of life produces causes a lot of anxiety and stress, so instead of being loving, you may find yourself becoming crankier and irritable towards others. But despite these things, you can still invite love into your life by reprogramming yourself to become a more loving individual.
Affirmations for love can help you do this, and by simply taking some time during the day and incorporating affirmations into your daily routine, you can invite love into your life by becoming a more loving person, as well.
Learn how to use affirmations
Sign up & download the free Silva Centering Exercise
What are affirmations?
Affirmations are simply phrases or nuggets of truth that you tell yourself on a regular basis in order to change the way you think or improve the way you feel about yourself. They are either given to you by other people or created by yourself.
By repeating affirmations for love on a daily basis, you accept them into your life, and allow your subconscious mind to really believe in them. Your affirmations will eventually be manifested in your life – which, when it comes to affirmations for love, will make you a more loving person.
Some affirmations for love that you can use
I am loved and I give love all the time.

Love comes to me effortlessly.

All my relationships with others are loving.

I love everything I see and everyone I meet.

I let go of everything painful caused by my experiences in love.

I am loved and I deserve it.

I love myself and I love everybody else.

I find love in all things.
There are plenty of ways for you to incorporate affirmations into your life. First, you can repeat them regularly while looking at yourself in the mirror. Some p eople write them down on a piece of paper and paste it in a place where they can regularly see the affirmations for love. You can even sing or chant the affirmations or listen to audio clips with subliminal affirmation messages.
Regardless of your method of choice, you can be sure that affirmations for love will certainly work for you. It's also good to note that there are also affirmations for other things such as your career, health, family and more. So, go ahead and invite love into your life with these affirmations for love.
Watch this video for more information on love and relationships from Laura Silva.
Learn More about spiritual Awakening with the Silva Method
Sign up for the free Silva Life System lessons now!




Related Posts: