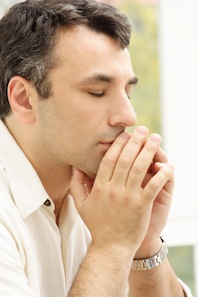 Have you ever thought about meditating as a way to reduce stress, anxiety, depression, fear, and other dis-ease in your body?  Stress and mood changes play a significant role in the types of illness that your body encounters.  One of the most beneficial ways to ease stress is meditation. There are many ways that meditation can aid in your passage toward health and wellness. Meditation can be as simple as quietly sitting in front of a fire, staring at a lit candle, walking on a beach at sunrise or creating a tranquil place to listen to meditation tapes. Try different techniques until you find the ones that are right for you. Meditation is good for the body, mind and spirit, and affects the quality of your life in a positive way.  Nothing is better than a feeling of inner peace from meditating. With a sense of peace of mind, life will be more pleasurable and fruitful.
Daily meditations – how can they help to reduce stress
It is a known fact that daily, positive affirmations are one of the types of meditation techniques that you can use in order to reduce unwanted feelings of illness throughout your body.  According to Wikipedia, "Affirmations in New Age and New Thought terminology refers primarily to the practice of positive thinking —fostering a belief that 'a positive mental attitude supported by affirmations will achieve success in anything.' More specifically an affirmation is a carefully formatted statement that should be repeated to one's self and written down frequently. For an affirmation to be effective, it needs to be present tense, positive, personal and specific" (Wikipedia).
Watch Laura Silva sharing how to start a winning day tips
Start using affirmations today
Sign up & download the free Silva Centering Exercise

What are the most powerful affirmations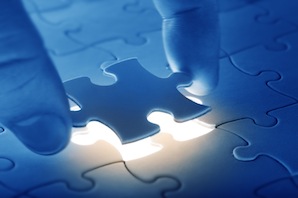 The more positive, personal, and specific the affirmation is, the more effective it will be for the person reciting the affirmation.  Another thing that is important is that the affirmation be recited daily and preferably at the same time every day.  By reciting the daily affirmation at the same time every day, it will become engrained in your subconscious, which will then become automatically recited as a habit.  It takes 21 days for an affirmation to become habitual to the point that your subconscious will remember it and become second nature.  It becomes part of your being, i.e. body, mind, and spirit.  So, let's take a look at some of the daily affirmations that can help your body, mind, and spirit.  These are taken from "…books full of super-powerful affirmations is Open Your Mind To Prosperity by Catherine Ponder (DeVorss & Company, Publishers). Here are a few selected affirmations taken from her book:
Clearing out the old
I NOW LET GO OF WORN-OUT THINGS, WORN-OUT CONDITIONS, AND WORN-OUT RELATIONSHIPS. DIVINE ORDER IS NOW ESTABLISHED AND MAINTAINED IN ME AND MY WORLD
I LET GO AND TRUST
Forgiveness
I FORGIVE EVERYTHING AND EVERYBODY WHO CAN POSSIBLY NEED FORGIVENESS IN MY PAST AND PRESENT. I POSITIVELY FORGIVE EVERYONE. I AM FREE, AND ALL OTHERS ARE FREE TOO. ALL THINGS ARE CLEARED UP BETWEEN US, NOW AND FOREVER.
Prosperity
I AM A DIVINE IDEA IN THE MIND OF GOD, AND I AM NOW GUIDED INTO MY TRUE PLACE WITH THE TRUE PEOPLE AND WITH THE TRUE PROSPERITY
I AM SURROUNDED BY DIVINE SUBSTANCE AND THIS DIVINE SUBSTANCE NOW MANIFESTS FOR ME IN RICH APPROPRIATE FORM
I TRUST THE UNIVERSAL SPIRIT OF PROSPERITY TO PROVIDE RICHLY FOR ME NOW "(Ponder).
A few tips for preparing yourself to recite and receive the daily affirmations are as follows:
"do your affirmations daily, at the same time – morning is good
relax and meditate for just a couple minutes before the affirmations to connect with your higher self and spirit guides
speak the affirmations clearly and slowly
affirm with meaning and feeling
feel the power behind your words, proclamations and declarations
relax for a minute afterwards to complete the integration of the affirmations "
If you have no doubt in your mind that your affirmations will come to manifest in the physical realm, then you shall receive that which you intended from reciting and focusing on the affirmation.  If you put your will and intent behind the energy used to manifest the desired outcome, then it will come to pass; just believe!  The only word of caution is to be patient with the universe while waiting for your intent to manifest, and have an open mind.  The universe works on its own terms, and the manifestation may come in an unexpected form.

Related Posts: