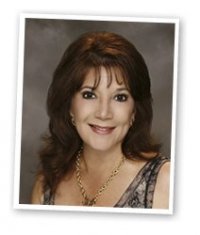 Laura Silva Quesada is the the daughter of the Silva Method founder, Jose Silva and the president of Silva International . When Jose first had the epiphany which led to the Silva Method, it was Laura and his other children whom he first began to test his ideas on. As a child, Laura Silva contributed mightily to her father's knowledge and experiments and helped him have many glorious breakthroughs.
For the last 30 years, Laura has run Silva International, presenting seminars and mind-training programs to people worldwide. She has also authored Silva Life System, Silva Mind Body Healing and Silva Intuition System self-development programs. Her voice is there to guide people through mental exercises on these mind training audio book series. As president of her company, she continues to study mind-training and has assembled a team of educated professionals to help combine the Silva Method with the latest developments on the human mind.
Laura Silva is also interested in new discoveries in all realms of psychology and sociology, alternative medicine, and spirituality. These broad interests help her combine knowledge gained from several disciplines of study, keep up with new breakthroughs in her field, bring them to seminars, and share them with the public. Her willingness and openness to always learn has ensured that Silva seminars constantly offer the most effective mind training to her clients and colleagues.
Laura has authored a best-selling distance learning course, available worldwide, called Silva Life System, and she teaches alternative medicine and healing courses to doctors and nurses all over the United States.
She is a warm and effective presenter because she truly believes in the power of the mind and of the individual to heal his or her life. Everyone who attends a seminar understands, immediately, the passion of Ms. Silva Quesada and comes to realize how the Silva Method can help in their own lives. This is why the method, and Laura herself, are gaining ever more popularity.

Related Posts: