Like attracts like. Such is the main belief of The Law of Attraction. As it is a universal law, it can be applied to anything in life and it can and it will impact everything in your life – including your love life and relationships. Now, how can you use the Law of Attraction for relationships? How can you use it to improve your current relationship, or find the love of your life?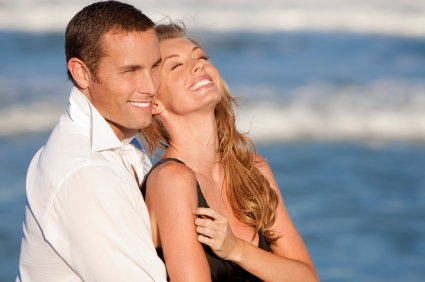 Most people think that regularly imagining their ideal soul mates or ideal relationships will fix their current relationship statuses or find them the love of their lives right away. After all, like attracts like, right? However, there is more to the Law of Attraction for relationships that just wishing and wanting for things in your mind. And even if you send out a thousand positive thoughts throughout the day – it will not change things and relationships right away.
So, how do you make the Law of Attraction for Relationships work for you?
Learn how to apply the Law of Attraction through meditation

LOVE YOURSELF
This may sound selfish for most, but the first thing you need to do is to nurture a loving relationship with yourself. After all, you cannot take care and nurture relationships with others if you cannot take care and nurture a good relationship with yourself. Whether you're already in a relationship with someone, or whether you're still looking for that love of your life – it's important to start with the basics first – and that is to love yourself. Accept who you are despite your flaws and shortcomings, and strive to improve what you can to make yourself better. Once you start loving yourself, everything else follows – life becomes better, you take care of yourself better, you become happier and while you may not know it, your self-love will manifest itself physically, too – and others will eventually notice that.
BE HAPPY
The first key to making the law of attraction work for you is to be happy. Being happy is different from just thinking happy thoughts as it means being genuinely glad, contented, at peace with everything in your life. So, if you aren't happy with what's going on as of the moment – focus on that and fix your life first. If you cannot fix everything, learn to accept things so that you can still be genuinely happy within yourself. Remember, it is not anybody's job to make you happy – and only you can do so yourself. Once you are genuinely so, only then can you radiate that happiness out into the universe, attracting happiness back to your life.
LIMIT YOUR EXPECTATIONS
It's easy to imagine your ideal soul mate. Tall, dark, handsome and rich or a specific face and a specific name. Haven't we all heard of that and haven't we all felt that? However, you will never, ever know if the person is for you just by one look. For the Law of Attraction for relationships to work, you have to keep your options open, because you might just overlook the perfect person for you!
FULLY ACCEPT YOUR PARTNER
If you already have a partner in life, and you're looking forward to improve your relationship with each other – its important that you fully accept them for who they are. Full acceptance is a manifestation of pure love, which summons the Law of Attraction. The lack of acceptance breeds contempt and unhappiness, which causes problems with your relationship. Like learning to accept yourself and your flaws, the Law of Attraction for relationships works when you also fully accept the one you love.
Watch this video – find out how The Law of Attraction can help you find your soul mate.
Finding your one true love or staying in love for a long time is not an easy task. For some people, it may take months or years of searching. But you can always take action today by using techniques for the Law of Attraction for relationships!

Related Posts: