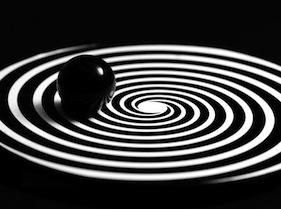 If you've been in several failed relationships, perhaps you've given up now thinking there's no such thing as Mr. Right or Ms. Right. Indeed, it's hard to recover from a breakup but the truth is there is such thing as true love. The only problem many people often encounter is finding that special someone who'll complete him or her. Those who can't find true love right away would feel gravely disappointed but for the positive thinker, there's always hope.
There are many ways to find true love. Many would often go to certain extent just to find the right person for them even if it means they have to do the chasing themselves. Women today are more aggressive after going after what they want that finding women who ask men for dates are now very common. On the other hand, men are becoming more romantic and creative in keeping women interested in them.
Though there are a gazillion ways to find true love, none can be more natural, effective, and practical than applying very simple law of attraction tips. These tips have been tested and proven by many hopeless romantics searching for their true love just like you. The best part is you don't need to be a guru in the love department just to utilize them. Even a newbie like you can apply these law of attraction tips.

Love yourself
How can you attract love when you yourself don't love the way you are? The first thing you should do is to love yourself. This means you have to accept who you are despite your many flaws. Once you've learned to accept and love yourself, it'll be easier for others to love you too. Further, loving yourself means you'll take good care of your appearance especially in the outside. After all it is your physical attributes are the first few things noticed by the opposite sex.
Keep your options open
You don't need to be specific when it comes to finding your true love. For example, if you're totally in love with a person, you mustn't focus your attention only on winning that person's heart. You should always keep your options and your heart open to as many possibilities as possible. You may never know if that person you're so attracted to is the one for you, not until you're together. Who knows? Your true love could be that person sitting next to you right now or it could be someone you've known all your life.
Think positive
How can you find true love when at the back of your mind you keep telling yourself it's impossible to find The One? One of the key essentials of finding the person you're destined to love is by thinking positively about it. You can do this by constantly reminding yourself that you will find that special someone who'll sweep you off your feet. Being positive about the whole thing can make you feel more hopeful and inspired in your pursuit for true love.
Visualize
Another effective way of attracting true love is through visualization. You can do this by painting pictures in your mind of yourself being with your true love. You can also visualize yourself in a happy and lasting relationship with your present partner or someone special. Of course you have to be realistic with what you visualize. You'll only end up heartbroken when you think of things which are beyond what you can possibly do.
Finding true love isn't easy but once you apply these law of attraction tips, it won't be long before you find your ideal partner in life. So don't wait for the right person to come along and take action today.
Learn more about how the Law of Attraction works – download the FREE Silva Method Starter kit by clocking on the image below

Related Posts: