Sorry, no posts matched your criteria.
[utils_if_not_cookie name="oemail"]
[office_autopilot_form] validate="1" prefix="oa" uid="p2c1539f333" after="
We ♥ your privacy
" before="
FREE ONLINE ACCESS
Enter your name & email address to get instant online access to the FREE Silva Method Starter Kit.
NO CREDIT CARD REQUIRED
PLEASE TELL US WHERE TO SEND
YOUR FREE PROGRAM
OVER 752,128 PEOPLE HAVE
DOWNLOADED THIS FREE SERIES!
" next="/http://www.silvalifesystem.com/products/special/one-time-offer" button="Get Started Now »" template="officeAutopilotFormBlog.phtml" [/office_autopilot_form]
[/utils_if_not_cookie]
[utils_if_cookie name="oemail"]
ORDER TODAY AND GET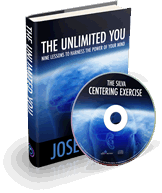 The entire Silva Method program
Two Extra Surprise Bonuses
90-days Risk FREE Money Back Guarantee
[/utils_if_cookie]
Join us on Facebook!
About
Laura Silva
Laura Silva is President of Silva International and the daughter of Jose Silva, founder of the original Silva Mind Control Method. Born during the pinnacle of the Silva research on mind development, Laura was one of the primary research subjects which gave her extensive personal experience and insight into the creation and use of intuitive techniques.
Wanting to continue researching where her father left off, she brought together some of the most experienced experts in the mind development field and continued research that unites the best and most useful of the concepts behind the original Silva Method programs with the latest findings from studies on the human mind, intuition, alternative health care, NLP and spirituality.
Published by